Voice
Companies , Schools
We use the BJT to ensure objective personnel evaluation.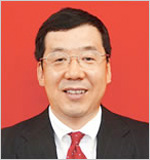 Mr. Haruhiko Yoneda, Deputy General Manager, Administration Division.;
Deputy General Manager, President Office GUANGZHOU TOYOTA MOTOR CO.,LTD.
The BJT has been administered in Guangzhou since 2008, and a total of 150 company employees have taken it so far. Almost all of these are interpreter staff. We want them to acquire a strong proficiency in Japanese, learning on the job while interpreting. And we hope that they will eventually be promoted to managers in the future. For this purpose, we have a system in which they can change their job designation to that of general staff and relocate after three years.
The BJT serves as an index for evaluating a person's communicative proficiency in Japanese in business settings.We will continue to utilize it to improve the ability of all our staff, and introduce a system to reflect BJT scores in their salaries.
※Departmental names and affiliations are current as of the time of reporting.
Test results Score ctertificate reissuance